Wow, so it's been a moment since I've blogged, huh? It's due to a lot of different things but mostly just lack of time and lack of inspiration. Good news though! It's coming back to me! I'm getting inspired again and have revamped my routine to include blogging more! Whoot (does anyone say that anymore?)
So what better way to kick of this motivation than to link-up for
Sunday Social
!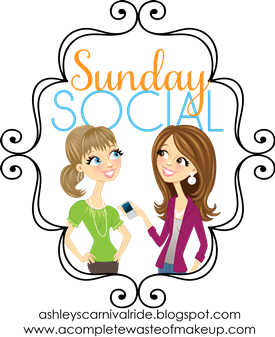 This Weeks Questions:
1.
What is the name of your blog? How long have you been blogging?
My blog name is My Faith & Serendipity and I've been blogging on & off (ok, mostly off) since 2010.
2.
Why do you blog?
I blog because I like having it as an outlet, a way to meet some amazing people, and to get ideas for anything!
3.
What is the first blog you ever followed?
Oh gosh, I don't even remember... Maybe
Carrots n' Cake
and a
Healthy Slice of Life
.
4.
What is your favorite post you wrote in 2013?
Definitely
Tales From a Teacher
. I love rereading my student stories :)
5.
What are your blogging goals for 2014?
Blog More! Share more of myself and not so many 'Fluff' Pieces
6.
Top 3 favorite blogs to follow?
Both of Christine's Blogs (private),
Karly Kim
,
Erin
, &
Kristen